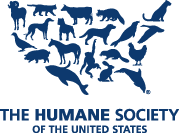 The New York State Law against animal fighting has been upgraded for animal fight spectators to a misdemeanor crime which is punishable by up to a year in prison and a $1,000 fine.
Governor Cuomo signed the bill into law in 2011, making it the first major upgrade in New York animal fighting laws in 30 years.
The HSUS has legislation before Congress to make it a federal law to attend or bring a child to an animal fight. The HSUS hopes the bill will be passed into law when Congressional sessions resume on November 13th, 2012.
The HSUS reminds us that one year ago, an Ohio man released almost 50 wild animals in his care before he committed suicide. Please sign the HSUS petition urging the U.S. Department of Agriculture to put an end to the terrible practice of allowing the public to have big cats, bears and primates.
Lastly, the HSUS informs us that Raccoon Dogs are the most misrepresented and mistreated animals in the fur trade. They are not raccoons at all, but a species of dog. The Federal Trade Commission allows the fur industry to misrepresent these dogs by calling them Äsiatic Raccoons.
In China, the dogs are often skinned alive for their fur. Please ask the FTC to call them by their correct name: Raccoon Dog. Help stop the fur trade from using the skin of these poor animals.