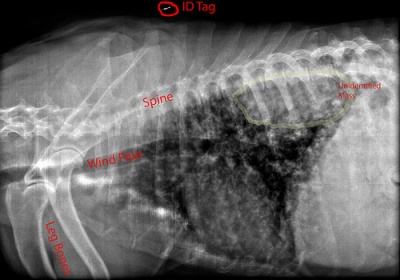 The potential of microchips causing cancer was brought to our attention by members of bonecancerdogs.
Merck Pharmaceuticals is facing a lawsuit by an owner claiming their HomeAgain pet microchip caused cancer in the owner's cat.
Dr. Katherine Albrecht, a consumer advocate, highly knowledgeable on adverse reactions to implanted microchips said, "Based on the alarming number of microchip-linked cancers we are discovering, I predict this lawsuit will be just the tip of the iceberg."
ChipMeNot.org is a new website co-developed by Ms. Albrecht and intern Lidiya Prorochuk, highlighting adverse reactions to microchipping. Ms. Albrecht advises that pet owners be warned of the risks involved in microchipping.
The ChipMeNot website has as its mission to inform the public about health problems related to microchips.
It is a site where pet owners can share their stories of adverse reactions to microchip implants.
The site will work to require companies and veterinarians to disclose potential risks of microchip implants, to repeal laws and regulations mandating microchipping and to prevent further mandatory microchip legislation.
If your pet has had an adverse reaction to the microchip implant or you would like further information, please visit the ChipMeNot.com website.