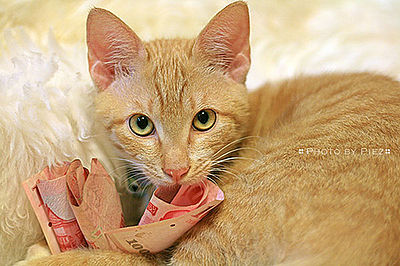 As many of us are going through tougher financial times these days, we are all looking for ways to cut back. While none of us want to do anything to put our pets' health at risk, there may be some ways we can cut back on veterinarian bills without sacrificing the health of our furry friends. I came across a blog post on ZooToo.com where a few vets were interviewed, and wanted to share it with you all. Below, I took some major points and broke down the main points of the posting.
ZooToo.com gives the following tips for lowering veterinarian costs:
1. Evaluate your pet's annual inoculations because not all inoculations need to be administered yearly.
2. Don't skip on the pet's annual exam altogether because it's much more expensive—and risky—to treat illnesses than to protect against them.
3. Evaluate other types of pet care such as options for periodontal disease. Some dental care can be done without putting your pet under anesthesia which could save your around $100 each time the vet cleans your pets' teeth.