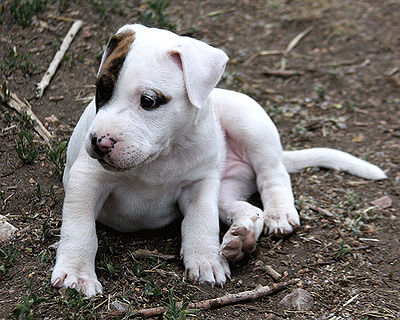 February 21, 2012 – a day to celebrate. Ohio's Governor John Kasich signed HB 14 into law, ending discrimination against pitbulls.
Prior to this law pitbulls were considered dangerous based solely on the breed. Best Friends Animal Society, vigorous in their stand against banning breeds, states that the new law also prohibits convicted felons from owning unsterilized dogs for 3 years following thier release from prison.
Ohio will now designate dogs as vicious or dangerous based on their behavior, not on their breed or appearance.
Hopefully, other places will follow Ohio's lead and stop banning breeds. There are no dangerous dog breeds, only irresponsible and cruel owners.