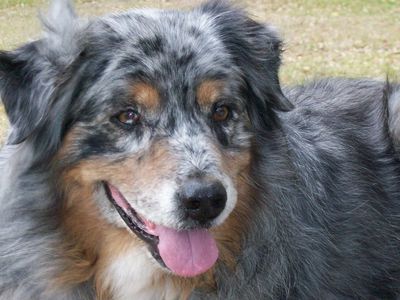 Tank, my 10 year old (at the time) Australian Shepherd, was diagnosed in December of 2008 with Osteosarcoma in his front left paw.
I didn't do any kind of amputation or limb sparing surgery. I give him 35 mg. of Fosomax daily and he is on Neoplasene. We tried a cancer diet from the University of Florida for a while, but he got where he wouldn't eat it. He now eats Blue Buffalo dry food because that seems to be his favorite.
He's been plugging along now for 2.5 years and still going strong. He is 12 now and does what he wants when he wants. He's a good old guy.