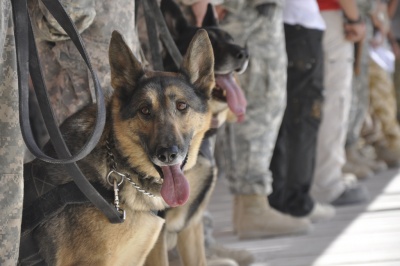 Studies have proven time and again how pet ownership brings joy and good health to us. As pet lovers, we all feel that our pets are family members, deserving of a loving home.
Pets For Patriots is an organization whose mission is to offer adult pets for adoption to members of the U.S. military.
Pets For Patriots supports member shelters by encouraging the adoption of older pets, large dogs who are difficult to home and special needs animals. These pets too often are overlooked although they are the ones most in need of loving, forever homes. Pets For Patriots helps ease the financial burdens of ownership by partnering with vets to offer lifetime discounts on pet care. They also provide access to other discounts on food, toys and all pet essentials. Pets For Patriots wants to make pet ownership affordable to members of the U.S. military while saving the lives of homeless, adult cats and dogs.
The goal of Pets For Patriots is to bring love and companionship to adult shelter pets by connecting them with U.S. military personnel as a way to show gratitude to the men and women who protect us while giving these animals a second chance at life.
You can help this non-profit, worthy organization by your donations and/or shopping at the site. If you are a member of the U.S. military, you can give an adult pet that second chance and earn the love and loyalty of a new best friend.
Just go to Pets For Patriots on the web for more information.