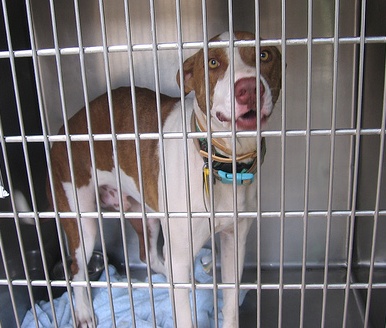 We're shining the spotlight today on another company and resource within the pets community and this company has done a wonderful job touching the lives of millions of pets over the years. PetFinder.com is arguably the biggest and most successful adoption resource helping millions of dogs, cats and pets find happy homes all over the country. In fact, one out of almost every eight adoptions within the U.S. are through PetFinder.com.
PetFinder.com has launched a new program called its FurKeeps Program, which aims to further help facilitate even more successful pet adoptions. But what's really important about the program is that it's designed to not only help pets GET adopted, but where FurKeeps really makes an impact is in helping pets STAY adopted.
"We've worked extremely hard to build PetFinder.com into the premier location and service for pet adoptions," said Betsy Saul, CEO of Petfinder.com. "Pet ownership takes a lot of work but comes with a lot of reward. The FurKeeps program is designed to give pet owners more comfort in knowing we've thought of many of the areas that provide challenges and have come up with ways to keep more adopted pets safe, happy and at home."
PetFinder.com did a study not long ago and found that there were several key reasons why most pet owners relinquish their pets throughout the course of life:
PetFinder.com offers pet owners a bevy of resources, tips and information to help with a smooth adoption process and transition for both people and their new pets. Pet lovers can find all kinds of information to help with pet training, understanding new costs associated with pet ownership, pet health and aggression issues. Additionally, pets today are obese and constantly in poor health.
"PetFinder.com helps ensure pets are getting the right amount of physical exercise, as well as mental exercise to keep their minds sharp, too," added Saul. The experts have found that pets that aren't mentally bored tend to be happier and healthier all the way around – just like people.
Here are the some key components of the FurKeeps Program:
Economics & Health
It's no big shocker to say the U.S. is mired in a long, turbulent atmosphere from a financial and economic standpoint. The U.S. economy hit the brakes in 2007, went into a heavy recession for a while and, since 2010 millions of people have been struggling to hold onto their jobs or replace the ones they've lost. Owning a pet isn't always cheap. Actually, it is often a constant dip into the wallet. And for those pets with a medical condition or ones that get sick, the health bills and ability to afford diagnostics are too much of a burden in many cases. PetFinder.com has partnered with PetFirst Healthcare to extend affordable pet health insurance to pet owners so they can get the necessary medical attention their pet may need and when they need it. PetFinder.com and PetFirst offer pet insurance for just $5 for the first month and $14.95 each month thereafter. This plan provides $1,000 of accident and illness protection for dogs and cats.
Everyday Protection
Sometimes the financial burden is on a smaller scale but it happens regularly because dogs and cats especially are susceptible to any number of health-related issues that aren't always life or death. Fleas, ticks, heartworms and roundworms all can have a significant impact on your pet. And if not immediately treated, each one can grow to become a serious problem that can either end up costing thousands or worse, cause serious health problems within your furry little loved one. PetFinder.com offers lots of information, tips and resources through Frontline® Plus and Heartgard® to help pet owners navigate the world of ticks, fleas, worms, etc.
Microchipping & Tracking
Have you ever thought about what would happen if your pet got lost? It is estimated that one in three pets end up lost and a good percentage of them end up right back at a shelter. To help lost pets find their way back home instead of the shelter, PetFinder.com has partnered with HomeAgain. Pet owners pay just $16.99 to have their pet microchipped and registered in the HomeAgain national database. In doing so, pet owners will have a permanent listing with free lifetime updates in the system. They will have free, unlimited access to the ASPCA emergency medical hotline ($65 per call without the HomeAgain membership). And finally, pet owners will have the comfort of knowing hundreds of thousands of in-network experts will be looking out for their lost pet along with $500 in travel assistance if the pet is found far from home.
Did you adopt your pet through PetFinder.com? Tell us all about your wonderful experience and share some additional tips on how to keep your dog happy, healthy and at home.