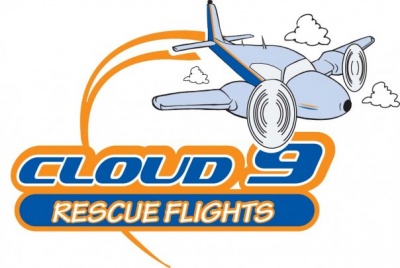 Cloud Nine Rescue Flights is an organization working to solve the problem of animal overpopulation. The flights transport animals to areas of the country where animal population is controlled.
Using reliable aircraft and the services of highly skilled volunteer pilots keeps the cost of transport affordable. Costs are about $140 per animal.
Travel time, which can be very stressful for animals, is usually kept under 5 hours. Animals arrive at their destination in better condition than with other modes of transport. Transports carry approximately 15 animals per flight.
Cloud Nine also provides volunteer veterinarians and veterinary techs with transportation to areas lacking in any type of veterinary service. There are many rural areas in the U.S. difficult to reach otherwise.
Cloud Nine's focus is primarily in the United States, but they have done a number of international flights and are dedicated to helping animals worldwide.
Saving animals is what it's all about. Support Cloud Nine – they rely on donations to keep transports going. If you wish to donate, volunteer or have any questions, please contact Cloud Nine Rescue Flights online.
Video