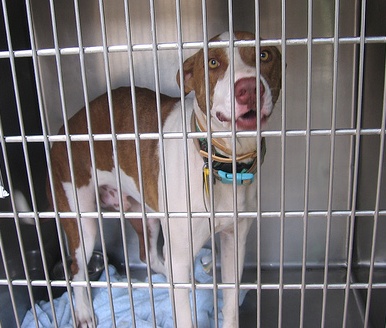 On October 9, 2010, the No Kill Nation held a conference in Broward County, Fla., rallying pet lovers and locals alike to the idea and possibilities for the No-Kill movement. Headline speakers such as Nathan Winograd, Mike Fry and Mitch Schneider all provided wonderful presentations talking about the No-Kill movement.
More specifically, Nathan Winograd opened up the conference with a keynote address covering the history of the No-Kill movement. He talked about the very beginnings of the society of the prevention of cruelty to animals, as well as the Humane Society. He then went on to point out local communities that have incorporated successful no-kill programs, as well as a detailed description of what makes a no-kill program a reality.
As educational as Nathan's presentation was, arguably the most lovable aspect was the small intermission and interlude of pictures shown on the screen of cute and adorable dogs and kittens.
There are plenty of reasons why communities choose to not be a no-kill community. Leaders believe (or have convinced themselves) that unwanted dogs, cats and other pets would be too much of a problem. These pets have been known to be plagued with everything from irritable bowel syndrome to arthritis and degenerative joints. These leaders couldn't be more wrong. There are plenty of people willing to adopt these animals who are still just as lovable as the rest. The FlexPet for Shelters program is extremely proud of the work being done with shelters to make dogs and cats as adoptable as possible.
To the right is a photo of the No-Kill Broward County event. The conference was filled with lots of excitement from people and animal lovers alike looking to learn more about the movement. Even Patty Khuly, Miami veterinarian and Fully Vetted blogger made an appearance at the event.
Check out some of what Nathan Winograd has to say in other areas of the animal movement and no-kill cause:
Next up, Mike Fry discussed a wonderful case study talking about a program that has been successful for his Animal Ark no-kill shelter in Minneapolis. He walked conference attendees through a webinar discussing multiple programs that aid free-roaming felines throughout Minnesota. He also took the opportunity to dispel some myths and talked about ways the South Florida community can launch similar programs.
Mitch Schneider then gave a presentation on creating efficient animal control services that adapts to the changing values and expectations throughout society. His discussion talked about the way people live and co-exist with animals and pets today.
The day's events went on to also include an educational series on how shelters can improve adoptions (pssst, the FlexPet for Shelters program is also a good place to start), as well as expectations of excellence from shelter directors and operators.
Mike Fry was also gracious enough to interview the FlexPet team on his Animal Wise radio show, in an effort to talk about the FlexPet Shelters program and a recap of the show's events.
Related Articles