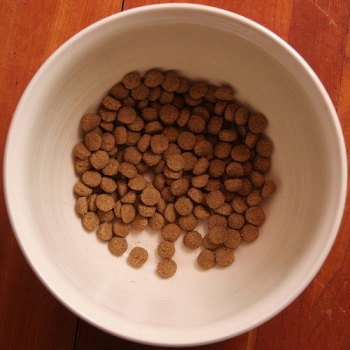 2013 – FDA creating better controls for animal food
The FDA Food Safety Modernization Act (FSMA), the most sweeping reform of our food safety laws in more than 70 years, was signed into law January 4, 2011. It aims to ensure the U.S. food supply is safe by shifting the focus from responding to contamination to preventing it.
FDA has now released the Preventive Controls for Food for Animals proposed rule. Under the new proposed rule, facilities that manufacture, process, pack, or hold food for animals would be required to adhere to current good manufacturing practices and implement hazard analysis and risk-based preventive controls. FDA will hold 3 public meetings on the proposed rule.
Daniel McChesney, Director of Surveillance and Compliance at the FDA's Center for Veterinary Medicine (CVM), said the following: "Unlike safeguards already in place to protect human foods, there are currently no regulations governing the safe production of animal foods. There is no type of hazard analysis. This rule would change all that."
The FDA's consumer update goes on to say: This proposed rule would create regulations that address the manufacturing, packing, and holding of animal food. Good manufacturing practices would be established for buildings, facilities and personnel and would include cleaning and maintenance, pest control and the personal hygiene of people who work there.
It would require facilities to have a food safety plan, perform an analysis of potential hazards and implement controls to minimize those risks. Those controls would have to be monitored and corrected as needed.
The rule includes prevention of nutrient imbalance in animal food. Along with two other proposed rules (July 2013), foods and ingredients imported into the United States would be held to the same safety standards as those produced in the U.S.
At last, our voice urging, nay demanding, safe foods for our animals is being heard.
Of course these rules could meet opposition by the animal food producers as it may mean increased costs to institute safety precautions that should have been followed by them to begin with as standard procedure.
Please go to the FDA CVM website for more information.