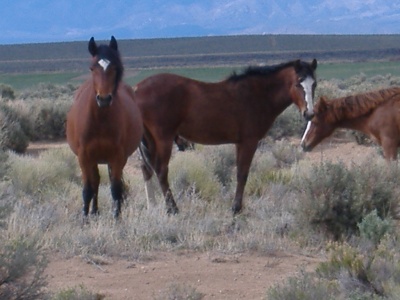 In our article, Feral Horse and Burro Roundups, we mention research and experimentation with contraception in wild horses and burros.
The EPA, Environmental Protection Agency, as of February, 2013, has approved the use of the immunocontraceptive vaccine, GonaCon for use.
The vaccine was developed by scientists working with the U.S. Department of Agriculture Wildlife Services' National Wildlife Research Center. Its initial use was for white-tailed deer. It has proven effective and the vaccine's activity last for years. Although it is now being made by the Department of Agriculture, the vaccine will be produced by a private company.
Research will continue on the use of GonaCon in other species such as feral dogs, prairie dogs, cats.
The use of GonaCon will mean improved lives for wild horses and burros, hopefully with controlled pregnancies. An added bonus is that these magnificent animals may not be sent to slaughter. The U.S. should not have to lose this symbol of the Old West.