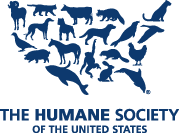 September 26, 2012
Wayne Pacelle, CEO and President of the Humane Society of the United States announced that Governor Jerry Brown of California has signed S.B. 1221 into law. This law will ban the cruel and inhumane practice of hound hunting of bobcats and black bears in California.
The HSUS and other animal welfare organizations have been waging a fierce battle with the NRA (National Rifle Association), the U.S. Sportsmen's Alliance, the California Houndsmen for Conservation and others in the hunting lobby and finally have been victorious.
Kudos to Governor Jerry Brown, the California Assembly and Senate and all animal advocates who made this law a reality.