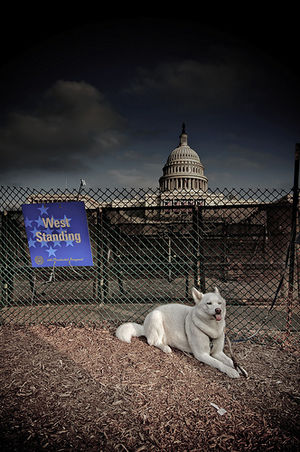 The No Kill Advocacy Center reports that Minnesota lawmaker, Representative John Benson, has introduced shelter reform legislation, joining New York State in the fight to save animals.
The legislation is called the Companion Animal Protection Act (CAPA), House File 1735.
Here are a few highlights from the CAPA bill:
End "convenience" killing when there are empty cages and when animals can share cages;
Require transparency in operations by requiring shelters to make their statistics public;
Provide lifesaving opportunities for "owner surrendered" animals which are currently killed within minutes of arrival;
Ban cruel methods of killing;
And much more. Go to the No Kill Animal Center site for further information.
Minnesota's CAPA legislation is based on the No Kill Advocacy Center's model with the same name.
Encourage your legislators across the country to adopt a CAPA bill.