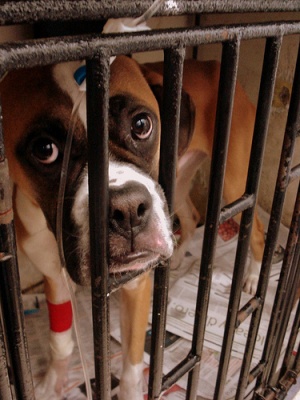 Spanish scientists at the Universitat Autonoma de Barcelona in Spain, using gene therapy, have been successful in treating type one diabetes in dogs. Most dogs with diabetes have type 1 while cats with the disease have type 2.
After one session and 4 years later, the dogs have remained symptom-free with no recurrence of the disease.
Treatment involves injections in the muscles of the rear legs with the insulin gene and glucokinase, an enzyme which regulates glucose levels in the blood. Both genes together act automatically to regulate blood glucose. Dogs involved in the study had glucose control at all times, during fasting and feeding and showed no problems after exercise.
This therapy would mean that insulin injections would no longer be necessary, relieving the difficulty of treating diabetes and removing the risks involved.
Headed by the UAB and involved in the study are UAB's Center for Animal Biotechnology and Gene Therapy, Department of Biochemistry and Molecular Biology of UAB, Department of Medicine and Animal Surgery at UAB, the Spanish Biomedical Research Center in Diabetes and Associated Metabolic Disorders, The Children's Hospital of Philadelphia, USA, and the Howard Hughes Medical Institute of Philadelphia, USA.
This is an incredible breakthrough in the treatment of type 1 diabetes (Diabetes Mellitus) and has the potential to translate into treatment for humans with the disease.