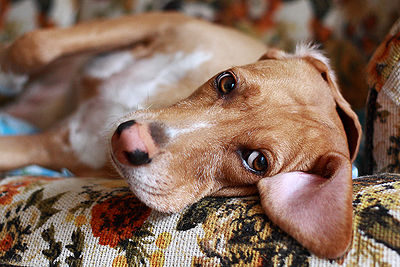 There are times, when to to unforeseen circumstances, you must find a new home for your pet. An owner passes away, a family loses their home due to financial problems, disasters, someone in the armed forces being stationed in an area where it's impossible to bring a pet along – these are some examples of why a pet must be re-homed. If you find yourself in any of these situations, there are ways to re-home your pet assuring that s/he will have the good life it deserves.
Beth Zimmerman in her blog, Pets for Patriots, advises not to use Craigslist for re-homing pets. Some tragic stories of horrific abuse have come from using that route.
Instead, ask the people you know and trust if they would e interested in giving your pet a home or if they know someone happy and willing to adopt your pet. Look to family, friends, your veterinarian, groomer, co-workers, staff at boarding and day care, the pet store where you shop, all good sources.
When you find someone happy to adopt your pet, interview him/her. Ask questions such as what is their lifestyle, do they have experiences with this type of pet, are there other pets at home, what would be the pet's living conditions, are they able to take care of the pet physically and financially. And, very important, would they allow a home visit.
Make a list of all the important things you want someone to know about your pet. Is your pet house-trained, obedience trained, gets along with other animals and children, medical history including any current medications your pet may be taking, is your pet spayed or neutered, are vaccinations up-to-date, is your pet flea and tick-free, type of food and treats your pet likes. Describe your pet's personality to the soon-to-be owners. With no surprises, your pet will be better able to be placed in a forever home.
If you've tried to re-home your pet and have not been successful, you may have no choice but a shelter or rescue. Please research the place beforehand and please look for a shelter with a no-kill policy. Question them about what happens to pets that have been surrendered. Many of these shelters can only accept a limited number of animals so ask to be put on a waiting list. Then speak to friend and relatives about temporarily homing your pet.
At true No-Kill shelters, you'll at least know your pet will be safe haven until being adopted.