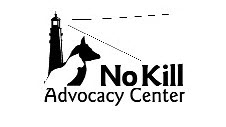 2014
Last year the No Kill Advocacy Center Just One Day campaign was a resounding success. Euthanasia needles were set aside, incinerators closed and morgues empty at over 1,000 participating shelters and rescue groups. In the U.S. 12,000 animals were adopted, finding safe, loving homes. Shelters were made to realize with that one day that there are doable alternatives to killing animals.
You can help by encouraging your local shelters to join in on June 11th. Perhaps when they realize how successful these programs are, they will continue with no kill alternatives.
Please go to the No Kill Advocacy Center online, justoneday, for more information on what you can do to make the day even more successful.