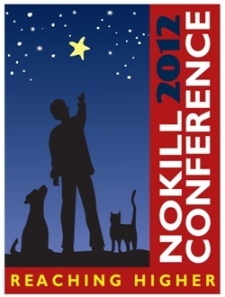 After last year's sold out event, No Kill Advocacy will be holding this year's conference, August 11-12, 2012 in Washington, D.C. near the White House.
As attendees you will learn how to turn your community into No Kill, how to encourage all animal services to embrace the No Kill idea, how to find homes for pets considered unadoptable and much more.
The No Kill Advocacy reminds us that Animals Deserve Our Protection Today – A-D-O-P-T.
Join No Kill Advocacy in their quest – "A No Kill Nation is Within Our Reach…."
For more information, visit the conference website: http://www.nokillconference.org/