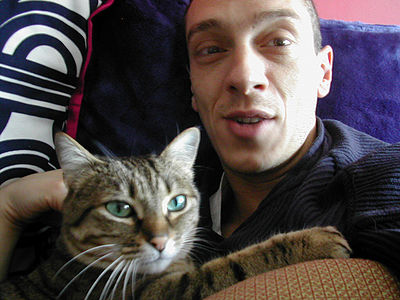 Animal Assisted Therapy uses different types of animals to treat people. While dogs are mainly used, cats are being recognized as able to participate in some therapy programs.
Cats suited for the programs must be calm, people-oriented, like to be touched, can be still for long periods of time.
Therapy cats must be a minimum of 1 year old and have all their vaccinations. They should not be startled by crowds of people, loud noises, wheelchairs or other equipment. There is a training period after which a therapist accompanies the cat the the assigned facility.
Therapy cats work in nursing homes, hospitals, mental health facilities with senior citizens, children, teens. Stroking a cat can revive pleasant memories and provide company for lonely patients.
Pet therapy has proven to increase a patient's awareness, lower blood pressure, decrease anxiety, assist children with mental and physical disabilities, help speed recovery times – the list goes on and on.
Our animal friends demonstrate that they are necessary to our very existence.
Related Articles