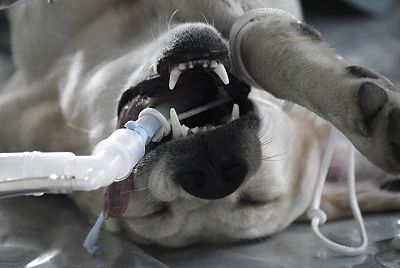 Having your pet go through surgery can be very stressful. But being well-informed beforehand can ease some of that worry. Consider asking your veterinarian/surgeon some of these questions.
Is s/he board certified? You want someone qualified to perform the particular surgery your pet needs.
Has s/he performed this procedure before?
Is a specialist required for this particular type of surgery?
What is included in the physical examination before surgery – blood tests, x-rays, etc.?
Is there special equipment available if necessary during and after surgery?
During surgery, is the patient monitored?
How is anesthesia administered and monitored?
After surgery, is there staff to monitor the patient 24/7?
How is pain controlled?
How long is the hospital stay?
What are the instructions for home care? It's best to have a clearly written sheet of instructions.
Of course, you'll want to know the cost of the surgery. Ask beforehand if the cost includes pre and post-operative care.
Being an advocate for your pet and armed with questions and answers will put you both more at ease for the procedure.