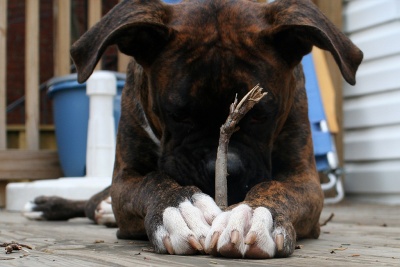 Can you take your pooch to church or synagogue? A growing number of religious institutions are starting to include pets in their services. For instance, St. Francis Episcopal Church in Stamford, Connecticut has a special service which includes pets. The service is geared to those whose pets are a central part of their lives, and focuses on the human-animal relationship. Rev. Gill Babeu, a Catholic priest at St. Bridget of Ireland in Stamford, Connecticut, presides at backyard burials of family pets. Although Catholicism doesn't believe that animals have an afterlife, the priest is convinced he will meet his late dog in heaven. St. Andrew's Episcopal Church in New Providence, New Jersey, houses a pet cemetery for all animals, regardless of the owner's religious affiliation. This cemetery is believed to be the only pet cemetery on church grounds. Rev. Tom Eggebeen of Covenant Presbyterian Church began holding services for both humans and dogs, in the hope of bringing some new blood to a dwindling congregation.
World Animal Day is celebrated every year on October 4, in honor of the Feast Day of St. Francis of Assisi, who was known to be an animal lover. Many Catholic and Anglican churches hold a "blessing of the animals" service, to which people bring their pets.
Rabbi Neil Comess-Daniels of Beth Shir Sholom, a progressive reform Jewish synagogue in Santa Monica, California, makes condolence calls to congregants who have lost a pet. Although pets do not attend services, he includes a prayer at the end of the service memorializing recently passed pets. A new trend in some Jewish households is a "Bark Mitzvah" celebration. Some synagogues hold these on Purim, a holiday where lighthearted comedy is the order of the day. Some hold the Bark Mitzvah celebration as a fundraising event.
Since more people now consider their pets to be an integral part of the family, and sometimes substitutes for spouses and children, the inclusion of pets in religious services is becoming popular. Religious organizations are joining campaigns for animal welfare, and religious dogma is changing its views on animals. It will be interesting to see how this trend develops.
External links: