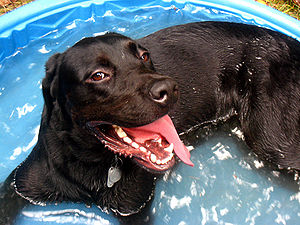 Kathy Hodel of Lake Havasu, Arizona has brought a very serious situation to our attention.
Temperatures in Lake Havasu can rise well over 100 degrees with added humidity. However Havasu's animal shelter, supported by taxpayers and donations, for some unknown reason, will not install donated air conditioners in dog shelter areas. The present method of cooling provides no relief from the heat and may even add to the problem. These poor dogs are lying in cages and suffering.
As Kathy explained, a shelter environment, as we all know, is stressful enough, dogs don't need to suffer from weather conditions as well.
Kathy is asking that we all help by signing the Change.org petition at http://www.change.org/petitions/shelter-dogs-are-suffering-from-the-heat. Please sign the petition and save these dogs.
Related Articles