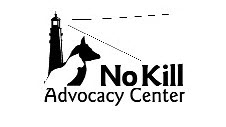 Please mark your calendars for June 11, 2012 – a special day for pets. Nathan J. Winograd of No Kill Advocacy has announced that on June 11, 2012, communities throughout the United States will end the killing of healthy and treatable animals even for just this one day.
Traditional shelters, animal control centers, no kill shelters and rescue groups have pledged to empty their facilities through adoption programs instead of killing. There will be special events all across the nation to encourage people to open their loving homes and adopt a pet.
With this major event, for one day, 10,411 companion animals will be saved from needless death. On this one day, technicians who insert needles into pets filled with a lethal dose of sodium phenobarbital will instead choose cameras to photograph them. The photos will be posted on the Internet, on Facebook and on Twitter. Shelters will extend their hours to accommodate all potential adopters.
June 11, 2012 will help mark the U.S. as a No Kill Nation for at least a day. Hopefully, the knowledge gained that it can be done will encourage the U.S. to continue to be a No Kill Nation.
You can help make the day a success by starting now to reach out to your local shelter and urge them to participate in this lifesaving event. And perhaps making no kill an everyday event.
We will continue to update you with further announcements.