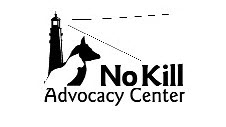 The No Kill Advocacy Center reports success on their No Kill Just One Day Campaign campaign.
June 11, 2012 we asked shelters across the country to stop killing so that we can become a No Kill nation for Just One Day. We challenged them to put down the "euthanasia needles" and pick up cameras instead: to photograph, market and promote animals for adoption. Almost 800 answered the call. Shelters normally closed on Monday stayed open. Others extended their hours. The result: The safest day for homeless animals this century.
One shelter ran out of animals for adoption. Another reported "huge" numbers. Still another had "amazing results." In Arizona, 88 out of 100 dogs and 28 out of 30 cats were adopted by 11 am. In South Carolina, 78 were adopted in one day. In still another, they did 131. In Texas, the shelter director reported this:
"By 4:30 pm, 47 animals had been adopted. By 6:30 pm, the number was uncertain as the shelter's computer system could not update quickly enough to keep up with number of people arriving at the desk. At least 65 animals had been taken out the door, but it would be Tuesday before a final count could be verified. An exceptional turnout. The parking lot has been full since 10:00 this morning, it continues to be full. I've never seen so many people come out here all at one time, in one day."
Finally, one shelter reported mass crying by staff: they had never seen so many animals leaving out the front door in the loving arms of families.
And since all of these shelters started today nearly empty, we've asked them to heed the call for Just One MORE Day. A No Kill nation is within our reach…..
Related Articles: