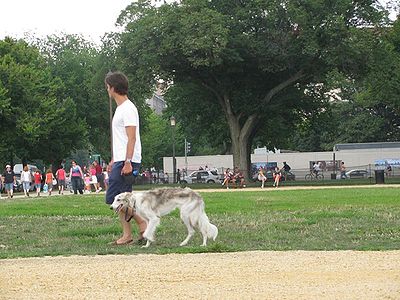 The 2nd annual National Family Pack Walk will be held in Washington, D.C. at the National Mall on September 29, 2012.
The event will be led by "Scooby Doo" and Cesar Millan. After the walk, attendees will join in an afternoon of education, fun and mystery. Scooby Doo, North Shore Animal League's Mutt-i-Grees are presenting the events.
8 – 9 am = Registration and Check-in
9 – 10am = Scooby Doo and Cesar's welcome and Doggie Warm-Up
10-11 am = Pack Walk
11am – 3pm = Event and activities
All proceeds will benefit the Cesar Millan Foundation in its effort to help rescue, rehabilitate and re-hhome abused and abandoned dogs.
If you are unable to join the National Pack Walk, check online for a Pack Walk or related activities in your area.