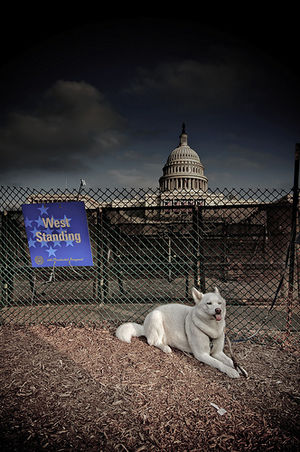 News from the No Kill Advocacy Center:
New York State Senator Joseph Robach and Assembly Member Micah Kellner have introduced legislation called the Companion Animal Adoption and Rescue Act, CAARA (Senate Bill S05363A).
CAARA addresses the following:
Makes it illegal to kill an animal if qualified rescue groups are willing to save it;
Ends "convenience" killing when there are empty cages, when animals can share cages or be sent to foster care;
Requires shelter to post photos and descriptions of strays also on the Internet so families can search for them online;
Requires shelters to make their operations statistics public;
Requires shelters to scan for microchips, lost/found lists and match lost with found animals in the shelter;
Requires fresh food and water, environmental enrichment, clean living environments and prompt and necessary veterinary care;
Allows shelters to transfer stray animals to rescue groups during the holding period to free up cage space and get vulnerable animals out as soon as possible, subject to the same rights of redemption for animal's family.
The No Kill Advocacy Center advises that if passed, the rescue access provision along could save 25,000 animals yearly. That's about the number of animals killed each year in New York State that could be saved by rescue groups who are turned away by shelters.
CAARA is based on the No Kill Advocacy Center's model legislation, the Companion Animal Protection Act.
You can encourage passage of this bill by contacting your legislators and asking them to vote in favor of it. For those outside of New York State, contact your legislatures and make them aware of the bill and your interest in seeing the same in your state.
External Links