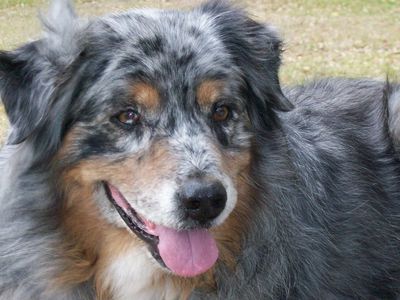 Having experienced cancer with 3 of my furpals, I understand the range of emotions we face. The initial feelings of devastation and hopelessness give way to thoughts and actions of how we can help our best friends fight this beast. We must remember too, that pets live in the moment – they leave the worrying and care to their humans.
Over the past few years many advances have been made in cancer treatment and in the process, humans have been aided in this war. Amputation, other surgeries, chemotherapy, supplements, diet, palliative treatment, cancer studies inviting our pets to participate in, all these and more are options.
These stories of long-term survivors include some of the methods available to treat cancer. The importance of taking your pet for regular checkups cannot be stressed too strongly. When early detection of disease is possible, it can save your pet's life.
I could not have faced the battle without my children and grandchildren beside me and the knowledge, strength and support of the Yahoo groups, CanineCancer and BoneCancerDogs and the dear friends I've had the good fortune to meet online. They sustained me through my beloved Timo's struggles and continue to share their expertise, their comfort, their encouragement and their love to me and to so many others. They have become my extended family.
We encourage you to contribute to these groups so that they may continue to support ongoing studies seeking cancer cures and offering help to those with financial needs.
Donations can be made at:
These true stories of furpals surviving cancer long-term are meant to show you that there is hope and miracles still happen. If you would like to add your pet's story of survival, we would be honored to have you share it with us.