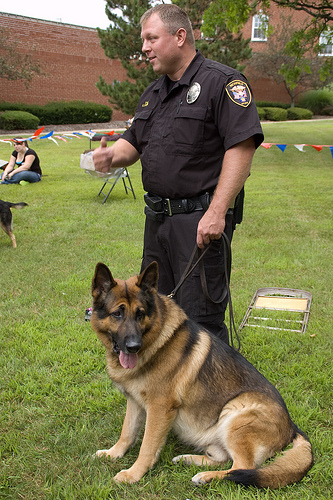 Following is a list of some basic laws covering pets and their owners. Each state, city, county, locality may have the same laws and additional laws. If you move or travel with your pet, you should be aware of the laws where you live or visit.
Practically everywhere in the U.S. rabies vaccinations are required.
In many areas shelters, as required by law or by the rules of the shelter, will not release a pet unless it is spayed/neutered. If the pet is too young for surgery at the time of adoption, the owner is required to leave a deposit promising to spay/neuter the pet at the proper age.
Chaining a dog is considered inhumane and dangerous. There are restrictions on length of time a dog may be restrained and type of restraint used.
Some places require a pet to be microchipped.
If you see an injured or suffering animal, some places require you to call for help and you can be breaking the law by not doing so.
If your dog bites someone, you will be required to appear in court where your case will be heard and judgement handed down. You can be liable for any medical or vet bills incurred. If the other animal dies from bites inflicted by your dog, you may be responsible for mental anguish and loss of companionship charges. If you have no proof of rabies vaccination, your dog can be held until the court decides the outcome and you are liable for costs. If a child is bitten and there is no proof of the dog having a rabies vaccination, the dog may be euthanized for brain tissue testing.
In some places, breeds that are considered dangerous (bully breeds) like pit bulls and rottweilers are banned or owners are required to carry liability insurance in higher amounts than usual.
If your dog is allowed to roam free or barks excessively, annoying neighbors, you may need to fence in your yard and keep your dog contained. You may be required to train your dog to prevent excessive barking.
Most places have leash laws and some may require a dog to be muzzled.
Dog fighting is against the law. In some states even observing a dog fight is against the law. You can be subject to a fine and/or jail time.
You can face charges and punishment for neglect, torture and causing injury to a pet.
Pet shop owners often acquire their puppies from puppy mills. Pet Lemon Laws require that if a puppy purchased from a pet shop becomes ill soon after going to its new home, the pet shop must refund the purchase price and/or be responsible for any vet bills incurred during that time.
Many apartment buildings and other living complexes don't allow any pets or limit size and weight. Before signing any paper, check policies.
Consult with a lawyer in cases of pet custody when there is a divorce or to draw up a trust in case of owner's death.
From time to time, we hope to add additional laws protecting both pets and their owners. We welcome your input.