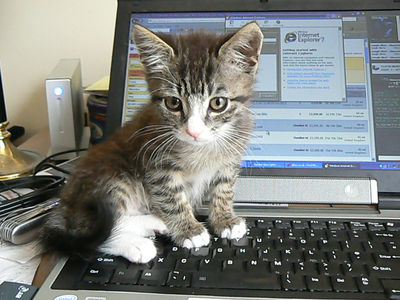 All the natural disasters that have occurred recently have shown us how important it is to keep accurate records for each of our pets. Here is a list of papers and information that should be written down.
A description of your pet such as breed, sex, color, markings, including a photo.
A record of ownership such as proof of purchase, breeder's papers, adoption papers.
Proof that your pet is licensed if required.
Legal papers pertaining to your pet if something happens to you.
Accurate medical records need to be kept too.
Include the name and telephone number of your veterinarian.
Dates of vaccinations including rabies certificate.
Proof of spay/neuter.
An accurate account of any medical conditions and treatment, particularly if it is ongoing.
Does your pet have any allergies?
If your pet has had any surgeries, list the types and dates.
List any medications your pet has taken or is being administered at present. Include when they are given, dosage, what they are for, names of medications.
If your pet is on a special diet, list all foods, amounts, feeding times. Even if your pet is not on a special diet, you can include what you feed.
Of course, include your name, address, telephone number, mobile number and emergency numbers.
Make copies of each paper to give to your lawyer, friends, relatives for safekeeping. Keep a copy in your pet's first aid kit.
There are also online ways of storing the information. Most pet insurance agencies provide easy to use tools for storing the information on their sites.
Last, but not lease, keep all information up-to-date.