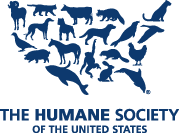 Texas has joined other states in banning the use of the gas euthanasia chamber throughout the state.
Wayne Pacelle, CEO and President of the HSUS tells us that Representative Jim Moran (D-Va), co-chair of the Congressional Animal Protection Caucus is reintroducing a federal resolution condemning the use of carbon monoxide gas chambers for euthanasia of shelter animals.
The HSUS continues to work toward all shelters being no kill of healthy, adoptable animals. But if an animal must be euthanized, it should be performed humanely, leaving the animal with the dignity it should have even at the end of life.