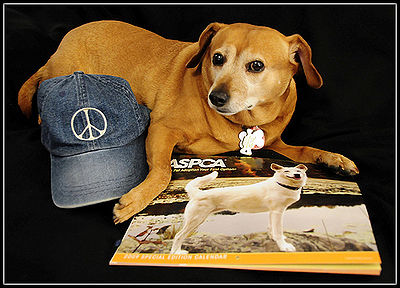 The ASPCA announced on March 12, 2013, the opening of the ASPCA Behavioral Rehabilitation Center at St. Hubert's Animal Welfare Center in Madison, New Jersey.
The Center is the first of its kind dedicated to providing behavioral rehabilitation to canine victims of cruelty. The dogs include those rescued from puppy mills and hoarders as well.
Many of these dogs have suffered their whole lives with neglect and abuse. The Center will provide customized behavior treatment for each dog along with time to recover.
St. Hubert is proud to work with the ASPCA and help the neediest victims of cruelty. These dogs deserve a second chance and the hope is that the information learned through the program will spread throughout the U.S. and even further to benefit all animals who have suffered at the hands of cruel humans.
Dogs eligible for treatment are those rescued from animal cruelty investigations conducted by the ASPCA and other shelters and rescue groups. Dogs accepted at the Center will undergo intensive rehabilitation conducted by ASPCA Anti-Cruelty behaviorists. Daily treatments will use proven techniques to reduce anxiety and fear including fear of people and other dogs, unfamiliar objects, sounds, real-life situations and so on. Expert volunteers from St. Hubert will support the ASPCA team and take part in the treatments.
Dogs graduating from the Center will be placed with ASPCA's network of Response Partner shelters across the country.
"Many shelters around the country are doing great work in terms of rehabilitation and behavior modification, but often times they are stretched thin and may not have the resources to work with animals who need more time," said Kristen Collins, director of ASPCA Anti-Cruelty Behavior Rehabilitation. "Our goal is to not only rehabilitate the dogs we admit into the program, but to also collect data for our research study so we can share these findings with other animal shelters and rescue groups. We want others to be equipped to better treat those undersocialized dogs in their care so they can save more animals."
The end goal of the Behavior Rehabilitation Center is to prepare these dogs for adoption into a loving home.