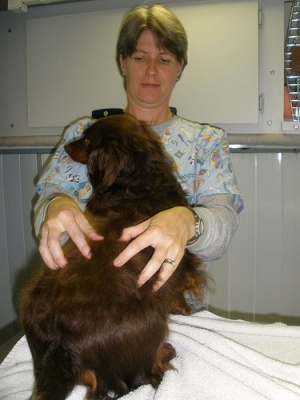 Dr. Andrew Jones on his blog, "Veterinary Secrets", has written about the move by the U.S. government to prevent or restrict veterinarians from performing home euthanasia.
There is a federal law, the Controlled Substances Act (CSA) that states it is illegal for veterinarians to use some medications outside the area where they are registered such as their clinics or hospitals. The medications illegal for transport include those for sedation, euthanasia, pain and anesthesia.
The Drug Enforcement Administration (DEA) has now stated that unless the law is changed, veterinarians carrying the prohibited medications outside their registered areas are in violation of the law.
As animal lovers, this means when we all must face the end of life for our beloved pets, we no longer have choices. Many of us opt for home euthanasia when possible, to make our pets' transition as comfortable, loving and humane as possible. Unless we have no choice, bringing an ill or dying pet to a clinic is extremely stressful for us both and can be considered an act of cruelty by the government.
We can change this law. The American Veterinary Medical Association (AVMA) is petitioning Congress to change this legislation which is harmful to our animals.
Please go to: http://avmacan.avma.org/avma/issues/alert/?alerid=62592206. Enter your zip code to demand that Congress change this law and allow us our options.