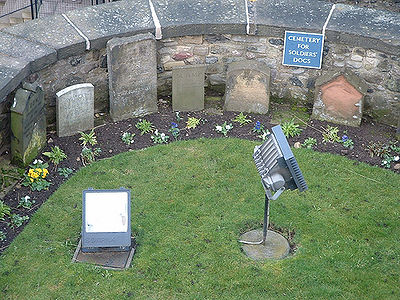 Edinburg Castle comprises a large part of the city's skyline.
Completed in 1588, it is a major tourist attraction. There is much to see in the castle and surrounding grounds including the Scottish Crown Jewels and the Stone of Destiny, both used for coronation ceremonies.
The Scottish National War Memorial commemorates the Scots who fought and died in World War I and following conflicts. The addition was made after World War I.
One of the most admirable attractions is the dog cemetery. It is a beautifully landscaped small garden. The cemetery has been in existence since the 1840s. Many years ago when the castle, which was also a fortress, was cut off from the rest of the world, there was a need for a burial place for regimental mascots and officers' pets. Visitors are not allowed in the garden and it can only be viewed from above.
Underneath the park is, of all things, a train station.
Related articles: