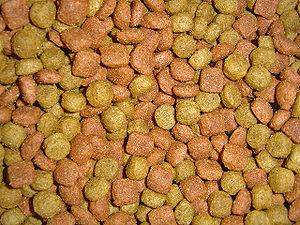 Veterinarian Dr. Patty Khuly has joined the fight against unrestricted use of antimicrobials in animal feed.
The FDA and the American Medical Association (AMA) have argued against the non-therapeutic use of antibiotics in animals. What this means is that a sick animal should be treated with the necessary drugs and there should be a waiting period until the animal is cleared of the drugs before using its meat, milk or eggs. Drugs should not be used indiscriminately in animal food.
Dr. Khuly says, "Here's the issue in a nutshell: If we feed antibiotics to animals to prevent infections, are we thereby abusing the drugs we might need to keep humans safe in the future?
The answer is simple, if disquieting: We don't rightly know."
The AVMA argues for the unrestricted use of antimicrobials in animal feed, citing animal welfare and food safety concerns.
The FDA recently issued a new policy guideline on the subject. Here's what The New York Times had to say a couple of weeks ago on that score:
"Federal food regulators took a tentative step Monday toward banning a common use of penicillin and tetracycline in the water and feed given cattle, chickens and pigs in hopes of slowing the growing scourge of killer bacteria.
But the Food and Drug Administration has tried without success for more than three decades to ban such uses. In the past, Congress has stepped in at the urging of agricultural interests and stopped the agency from acting.
In the battle between public health and agriculture, the guys with the cowboy hats generally win."
The American Veterinary Medical Association (AMVA) disagrees with Dr. Khuly and the FDA.
And so the argument goes on.