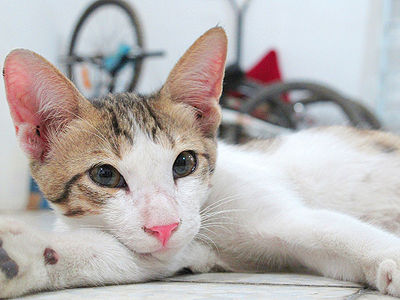 The thought of a visit to the veterinarian's office sends many pet owners and their pets into a panic. There are pets that are so terrified that when close to the office, they may experience physical problems and might injure themselves and their humans trying to escape.
There is an alternative – house call vets.
Routine veterinary care can be performed at home, among them examinations, vaccinations, implanting microchips, deworming, nail trimming, blood tests, urinalysis and fecal exams, checking on chronic conditions, hospice care, euthanasia.
In some areas, veterinarians offer even more procedures using a mobile clinic. With these facilities, they are able to perform spay/neuter and minor surgeries, take x-rays. Some house call vets have portable x-ray machines and portable teeth cleaning machines as well.
Living in a rural area and having several pets, I know the value of having a vet willing to make house calls. My vet makes routine visits to outlying areas, helping patients to avoid the hassle of an office visit.
Of course, with a serious medical condition, a visit to the office or veterinary hospital is a must. In a situation like that, you want the best treatment that can be offered to your pet and they are not available in a house call.
If you are interested, you may discuss the possibility of home visits with your vet, especially if office visits are difficult for you or your pet.