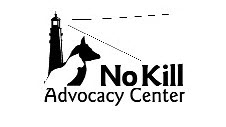 The No Kill Advocacy Center was established in 2004. Nathan J. Winograd, a strong supporter of the humane treatment of animals, is the Executive Director of the organization. Their belief is that a no kill nation is within reach.
Quoting from NKAC, "If every animal shelter in the U.S. embraced the no kill philosophy and the programs and services that make it possible, we would save nearly 4 million dogs and cats who are scheduled to die in shelters this year and the year after that. It is not an impossible dream."
The NKAC has developed legislation called the Companion Animal Protection Act. CAPA serves as a model for legislation across the U.S.
Mr. Winograd, an attorney, along with his wife has devoted his life to saving animals. As he points out in his book, "Redemption," pet overpopulation is a myth and many of the organizations and shelters whose job it is to do so, are not protecting our pets, but euthanizing too many of them.
In April of 1976, a man named Richard Avanzino became head of the San Fransisco SPCA and, facing many challenges, gradually turned it into a no kill shelter proving that it can be done in big cities.
In June of 2001, Nathan Winograd, following Avanzino's example, took charge of the Tompkins County SPCA shelter in upstate New York and proved that even in rural communities, no kill works. Mr. Winograd and his family remained there for 3 years educating the public. Today, the Tompkins County shelter is a model for the country and perhaps someday the world.
The NKAC has organized a project called Rescue Five-O. With this project, Mr. Winograd plans on going state by state, creating no kill communities.
Across the U.S. and spilling over into New Zealand, many communities and shelters have already embraced the no kill philosophy.
With only a small budget and without the support of large organizations, NKAC with Nathan Winograd and people like him continue their work to bring to fruition their dream of a no kill nation.
Please pick up your copy of Nathan J. Winograd's book, "Redemption: The Myth of Pet Overpopulation and the No Kill Revolution in America" It's an eye opener for animal lovers.
You can contact or donate to the No Kill Advocacy Center online.
Video