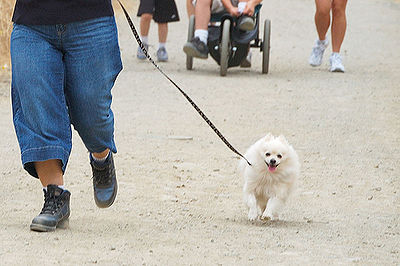 While many of us know how important Dog walkers are to our dogs and to us, we are often stuck when it comes to interviewing a dog walker. A dog walker is a very important part of your dog's life. In case you are unable to talk your dog out for a walk, you can always call your dog walker and ask them to take your dog out for a walk. There are several people who do dog walking, as a full time as well as a part time job. No matter what, there is a huge demand for dog walkers in the market. Here are a few questions you can ask your dog walker in order to interview them and then hire them –
1. Ask your dog walker if they do part time dog walking or full time dog walking. You should make sure that your dog walker is available when you need them. If you have flexible timings, you can hire a part time dog walker too.
2. You should ask your dog walker if they offer other services, apart from dog walking. In case you want your dog walker to take up other services, such as dog sitting, and dog grooming etc, you can hire them for that too.
3. Apart from this, you should also ask your Dog walking what they charge. The fee will depend on the experience and qualifications that your dog walker has. If the dog walker has a lot of experience, they will charge more, and vice versa.
4. Ask your dog walker what experience they have.
5. You can also ask the dog walker to provide you with reference locally. This will give you a good idea on whether or not they are fit for the job.
6. Also, ask the Dog walker what they would do in case there is an emergency. In case the dog runs away, or is injured you need to see to it that the dog walker is capable enough to handle any situation.
These questions are just a general guide to hire a dog walker. You can add more as per your needs.