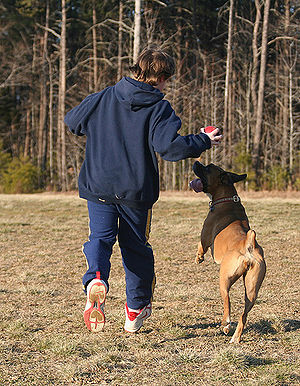 Kids love pets but don't always want to take on the work involved in caring for them. You probably don't want to adopt a pet and find yourself doing all the work while your kids have all the fun. So here are some tips for getting your kids to take responsibility for their pet.
Even before you adopt a pet, explain to your kids exactly what caring for it entails and how you expect them to help out. Of course, these jobs have to be age-appropriate. If you them to do something we are not mature enough for, chances are they won't do it! With little kids, you might want to start with smaller pets which are easier to take care of and move up to bigger pets as your kids get older.
Kids can be responsible for feeding their pet. You may have to remind them to do it, but they can put out their pet's food and water. One way to do this is to write up a schedule and post it on the fridge. Kids can also help with grooming by brushing their pet's fur. If they are old enough, they can do things like walking a dog, or clean out the cage or even cleaning the litter box. If you want them to walk a dog, make sure the dog is smaller than your kid!
Pets need lots of love and attention and your kids can be responsible for entertaining your pet for a certain amount of time every day. This will be fun for both your pet and your child.
Younger kids will get a thrill out of stars or stickers as a reward for taking responsibility for their pet. You will get more cooperation from your kids if you let them know there will be consequences if they don't.