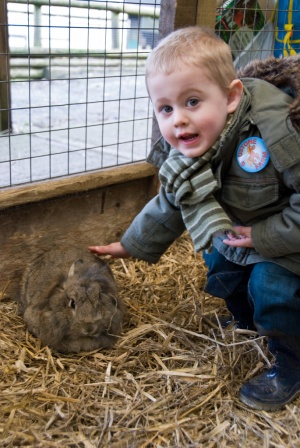 The Pet Care Trust announced an expansion of their successful Pets in the Classroom program Pets in the Classroom program, enhanced by partnerships with leading pet supply retailers, PETCO and PetSmart.
Pets in the Classroom now offers four different grant opportunities for elementary school teachers. The program's original grant is the Rebate Grant, which provides teachers with the opportunity to purchase a new classroom pet and supplies valued at $100 (small animal and bird) or $150 (fish and reptile) and receive reimbursement from the program for their purchase. Teachers with existing classroom pets can be reimbursed $50 each year by applying for the program's sustaining grant.
The new PETCO and PetSmart grant offering provides approved teachers with coupons redeemable at PETCO or PetSmart stores for the essential supplies required for the classroom pet, as well as a coupon valued at 50% off the everyday retail price of the live animal.
The updated Pets in the Classroom Grant Application website launched on August 2, 2011. According to Pet Care Trust President, Lew Sutton, "In the first day of our new grant offerings online, we received more than 50 applications." Sutton says, "It is clear that this is going to reach a lot more teachers through the support of these retail partners and several pet product manufacturers – all of whom have worked diligently with PCT board members and staff to get this program up and running before the start of the new school year."
The Pet Care Trust is a non-profit, charitable, public foundation that is instrumental in the sponsorship of programs supporting companion animal welfare and the benefits of owning companion pets as well as the development of educational programs demonstrating the importance of responsible companion animal ownership. To date, more than 3,500 grants totaling $441,000 have been awarded to teachers through the Pets in the Classroom program.
For more information, or to apply for a grant, please visit www.petsintheclassroom.org.