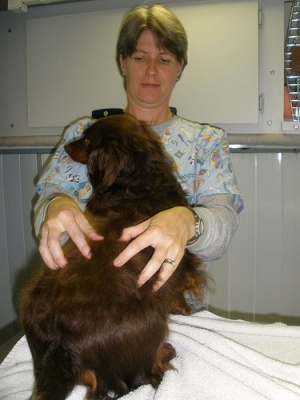 Your veterinarian is the person who cares for your precious friend and helps you to maintain his/her good health. Here are some ways to show your appreciation.
Pay bills on time and without complaint.
Be understanding when your appointment is held up due to an emergency.
Be respectful and courteous to the staff.
Be honest if your pet is a difficult patient.
Listen carefully to recommendations and instructions and follow them.
Show up for follow up visits when asked.
Allow the tech to hold your pet for a proper examination.
Sometimes people want to hear good things – tell your veterinarian how much you appreciate his/her services and all that's been done to help your pet.
Related articles: