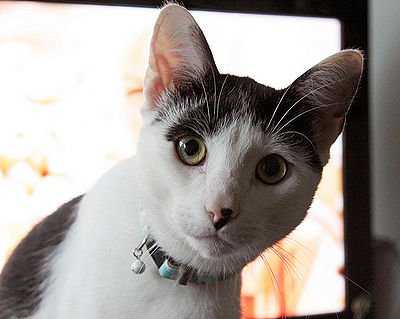 Veterinary Pet Insurance came up with the following names of cats as being most popular in 2010.
Max
Chloe
Oliver
Lucky
Charlie
VPI's list of unusual cats' names are really interesting:
Purr Diem, Bing Clawsby, Chairman Meow, Optimus Pants and Admiral Pancake.
Guess the old-fashioned names like Puss and Kitty are far down on the list.
Related articles: