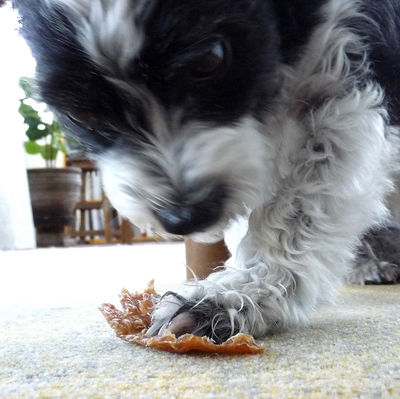 In the past 6 years or so, many pets have been seriously ill or died due to manufacturers of treats using Chinese imports such as chicken jerky, sweet potato treats and more. There was no indication on packages that the treats were imported and was only discovered when pets began to get sick or die. Up until the present the FDA has yet to discover the cause.
In September of 2012, U.S. Magistrate Judge Maureen Kelly ruled that owners can sue treat manufacturers for losses suffered due to "property damage in the form of harm…to pets."
On June 25, 2013, U.S. District Judge Cathy Bisson supported Judge Kelly's recommendation.
Several law suits have been filed against Del Monte and Milo's Kitchen with federal class-action suits against Nestle-Purina Petcare and Waggin' Train.
Although there is no compensation that will ease the pain of loss of their beloved pets to these owners, hopefully these suits will make pet food manufacturers accountable for their part in these tragedies.