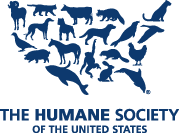 Wayne Pacelle, head of HSUS , informs us that Governor Kasich of Ohio has enacted a law concerning wild animal ownership in Ohio.
Common-Sense Ban on Dangerous Exotic Animals Signed in Ohio
Posted: 06 Jun 2012 02:06 PM PDT
Common sense, rather than tragedy, should drive public policy decisions, but sometimes it takes a high-profile event to focus the attention of lawmakers and government officials on key animal welfare issues. Michael Vick's arrest several years ago made dogfighting a topic of national discussion and allowed us to upgrade 40 state laws related to animal fighting. The mass pet rescue that came in the wake of Hurricane Katrina put the issue of pets and disaster planning into the national consciousness, and now the legal and administrative framework has changed on that issue in a dramatic fashion.
The tragedy in Zanesville, Ohio, last fall may prove to be a pivot point on the issue of private ownership of exotics. Yesterday, Ohio Gov. John Kasich signed legislation to crack down on the trade in powerful wild animals as pets and roadside attractions, and you can draw a straight line from that event to yesterday's signing ceremony. We are grateful to Gov. Kasich and Ohio lawmakers for standing firm on this issue and enacting a strong policy. The law:
-Bans new ownership of dangerous wild animals, including big cats, some smaller exotic cats, bears, hyenas, gray wolves, many non-human primate species, alligators, and crocodiles in Ohio;
-Grandfathers existing animals so people who currently have them can keep them, as long as they obtain a permit;
-Requires owners of exotic animals covered under the grandfather clause to acquire liability insurance or surety bonds ranging from $200,000 to $1 million;
-Requires existing owners of exotic animals to comply with housing and safety standards that will be established by the Ohio Department of Agriculture; and
-Requires criminal background checks for owners of existing exotic animals to qualify for a permit.
The enactment of this law marks the seventh major animal welfare reform adopted in Ohio since The HSUS negotiated an agreement with the former governor and the state's leading agriculture organizations in July 2010. The state, at our urging and consistent with the terms of the agreement, is phasing out the use of (1) veal crates and (2) gestation crates. It outlawed the transport of (3) downer cows and established (4) humane euthanasia standards for animals on the farm.
It forbids the establishment of (5) new barren battery cage facilities in the state. It is phasing out the practice of (6) tail-docking of dairy cows. And with Gov. Kasich's signature, the state has a new law governing (7) private ownership of exotics; there were no standards before yesterday.
The HSUS had identified Ohio as a real outlier on animal issues, and we decided to do something about it. There are two other reforms we are actively seeking there―(8) making cockfighting a felony and (9) creating standards to crack down on puppy mills.
Ohio is moving up the charts on animal welfare issues. We need to continue the momentum.