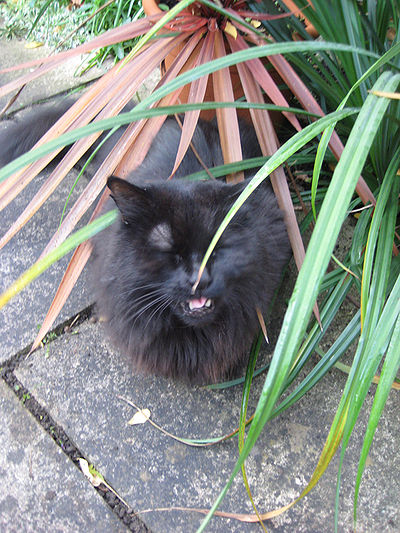 Household cleaners and deodorants contain toxins that are harmful to our pets. But we all want to have clean homes, so what can we do? Actually there are alternatives to help us clean green.
You'll need a few items that are inexpensive, will do the job of cleaning and making your house smell fresh and will not harm you or your family, including your pets.
Here are some things to keep on hand – white vinegar, baking soda, borax, liquid castile soap or any unscented soap, Ivory Snow, tea tree oil, olive oil, lemon juice, jojoba oil, alka seltzer. You'll need a couple of spray bottles too. Add sponges and cotton cloths instead of paper towels.
You can use plain warm water to clean bird cages. For stubborn dirt, try a little dab of natural dish detergent and rub.
Windows come clean with 3 Tablespoons of vinegar to 2 cups of water in a spray bottle.
Scrub the tub and sinks with a mixture of baking soda, borax and castile soap, 1/2 cup of each.
For the over, try mixing baking soda with water to make a paste, Leave it on overnight. Just wipe off the next day.
Fill a spray bottle with 2 teaspoons of tea tree oil and 2 cups of water for mold and mildew. No rinsing necessary.
Dog or cat beds come clean with a little vinegar and castile soap in water.
To polish furniture, mix 1/2 teaspoon olive oil with 1/4 cup of lemon juice.
Wood floors, just damp mop. Laminate floors the same. For vinyl, linoleum and cork, damp mop with 1/2 cup of vinegar and water and a dab of natural dish detergent. For hard stains, use baking soda and water paste, wipe gently with a wet rag. Ceramic tile can be damp mopped with warm water adding vinegar or lemon juice.
Wash pets' bedding, towels and your own laundry in 1 cup of Ivory with 1/2 cup of borax added. For stubborn stains, try making a paste of baking soda and water, apply and let sit for an hour.
Alka Seltzer is not just for tummyaches. If your sink is clogged, put 4 Alka Seltzer tabs and 1 cup of vinegar down the drain. Use 2 Alka Seltzer tabs for the toilet bowl; when they stop fizzing, bursh. Deodorize your fridge with one Alka Seltzer tab in a glass of water.
Half and half vinegar and water will clean most things.
To keep your house smelling fresh, simmer citrus peels with cinnamon and cloves or whatever spices you prefer. Keeping fresh flowers and potpourri about the house will give a pleasant aroma.
Check with your pet food suppliers for green cat litters. There are a number of them on the market, some even edible depending on your cat's taste.
You can also find green cleaning products like Method, 7th Generation, Mrs. Meyers, Ecover. Read the labels to make sure your purchase is green.
Try not to use aerosol house deodorants. Even small amounts can harm your bird or small animal.
Going green will make our Earth a healthier habitat for all inhabitants.
Related articles: