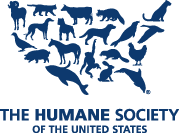 Wayne Pacelle, President and CEO of HSUS, announces the H-Couture Fashion Show 2012 to be held in Los Angeles, Saturday, September 22nd.
Mr. Pacelle informs us that the global toll of mink, foxes, bobcats, raccoon dogs and even dogs and cats , their fur being used for garments, is more than 50 million yearly. The HSUS is working to reduce and eliminat animal suffering and increase the number of businesses that create clothing that doesn't involve fur.
The H-Couture Fur-Free Fashion Show will be hosted by Paul Wesley and Torrey DeVitto (Vampire Diaries stars). John Bartlett, Victoria Bartlett, Marc Bouwer, Kimberly Ovitz and Charlotte Ronson will feature their fur-free designs in menswear and womenswear.
H-Couture celebrates fashion designers who have animal-friendly values, never work with animal fur and have the know-how to be part of the humane economy.
Tickets are available now for the H-Couture Fashion Show.