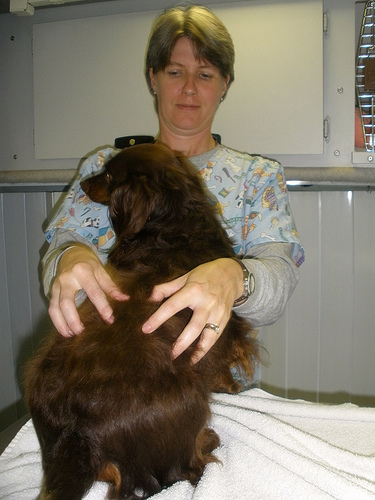 FDA Approves First Insulin Product for Use with Automatic Injection Pen in Cats and Dogs
Approval provides consumers with additional option for insulin delivery
March 19, 2014
Media Inquiries: Megan Bensette, 240-506-6818
Consumer Inquiries: 240-276-9300, [email protected]
The Food and Drug Administration (FDA) today announced the first approval of an insulin for use in cats and dogs via an automatic injection pen. Vetsulin, a porcine insulin, may now be used with the VetPen automatic injection pen. The approval provides consumers with the option of using Vetsulin with the refillable VetPen, which automatically measures out the prescribed insulin dose.
In 2011, Vetsulin was taken off the market due to manufacturing concerns. The product was reintroduced to the market in 2013 and FDA continues to monitor its use.
Federal law restricts this drug to use by or on the order of a licensed veterinarian. The most common side effect experienced with Vetsulin is hypoglycemia (low blood sugar).
Vetsulin is manufactured by Intervet, Inc. For questions on how to obtain Vetsulin, please contact Merck Animal Health Customer Service at 1-800-521-5767.