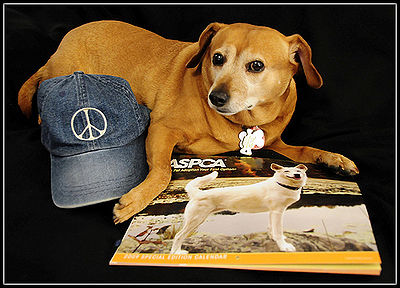 News from the ASPCA:
April is celebrated as Prevention of Cruelty to Animals Month. It's a perfect time to adopt a pet from a shelter. Until all shelters become No Kill, pets are at risk for euthanasia. Your best friend is waiting at a shelter.
If you see anyone abusing an animal, please report it to the proper authorities.
We can begin the celebration of Prevention of Cruelty to Animals with the news that two Humane Law Enforcement cases resulted in landmark felony convictions with DNA being introduced as evidence during trial for the first time.
Thanks to the dedication of Special Agent Adam Gankiewicz and Special Agent Deborah Ryan, in two separate cases, convictions on charges of cruelty carried hefty prison sentences.
April also marks the ASPCA's 145 years since it's beginning, preventing cruelty to animals and protecting them.
The ASPCA is encouraging everyone to go "Orange for Animals" in honor of the signing of its charter in 1866. Help the ASPCA celebrate – wear something orange!