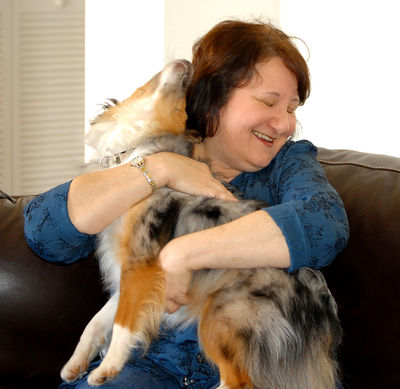 Finding a good pet sitter can be tricky at times. There will be instances when your pet will not connect with everyone and you want to be sure that your pet is at ease while you are away. Although it may not be an easy task at first to find a pet sitter, there are many ways to go about finding one who will treat your pet right. When you hire a professional pet sitter you can rest easy knowing that this individual is in the pet sitting profession and will provide your pet with the right things while you are gone from home. Here are some advantages to hiring a pet sitter:
Advantages For Your Pet –
1. Your pet will have somebody to take care of it night and day. You can be sure that your pet will appreciate the loving attention it will be given and not feel lonely at all.
2. Your pet's daily schedule and its diet will not change. Some pets become very cranky if they have to move to a different place or if they have to travel constantly. They might end up getting sick or become weak, so it is best to leave them at home where they are comfortable.
3. In case of an emergency, a pet sitter will know exactly what needs to be done. They will be able to call a vet or take care of the situation themselves.
4. When it comes to giving your pet medicine, you pet sitter can take care of it. If you leave it to a neighbor or friend, they might not care for your pet as much as a pet sitter would. Therefore, this is again the best option for your pet.
5. Some pet sitters will provide additional services such as pet obedience, pet grooming, and more. Therefore, your pet can enjoy these services, too.
Advantages For You –
1. A pet sitter will take full responsibility for your pet. Pet sitters are responsible and trustworthy so they will give you peace of mind.
2. They will take care of things such as bringing in the newspaper, watering the plants, etc. Therefore, these small jobs can be done as well.
When you consider these advantages you will see that hiring a pet sitter simply makes sense.
Related articles: