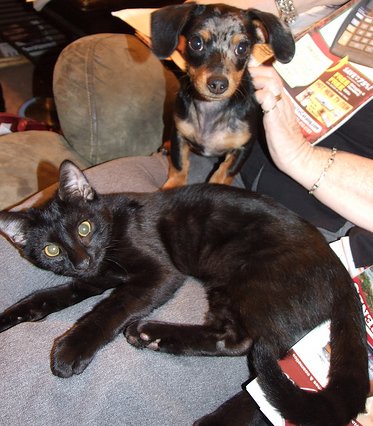 Opening the door to understanding how much our pets mean to us, the Texas Second Court of Appeals has ruled that pet owners can sue for "special value" such as sentimental value with the loss of a pet.
The ruling came about when a family sued the Fort Worth animal shelter for euthanizing their dog.
The Medlen family dog, Avery, escaped from their yard and wound up at the shelter the very next day. Not having the money to release the dog immediately, the shelter told the Medlens that they would place a "hold for owner" tag on him. When Jeremy Medlen returned the following day with the fee to pick up Avery, he was told that the dog wouldn't be released until microchipped. This would take a few days as the veterinarian was away.
At last the day arrived and the Medlens went to the shelter to get their dog only to find he had been euthanized.
The Medlens then sued the worker who was negligent and put their dog to death.
A Tarrant County judge dismissed the lawsuit but the Medlens appealed and won with the Second Court of Appeals ruling.
Randy Turner, attorney for the Medlens, said, "It is the first time in Texas history that an appeals court has allowed a dog owner to recover sentimental-value damages for the deathof a dog."
At present, there is no information on whether the case will be brought to the Supreme Court. If it stands, perhaps this will encourage more shelters to be No-Kill or be sued for taking the life of a pet.