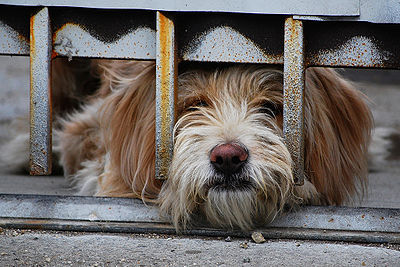 BUNCHER ALERT
Release from Minnesota Animal Rescue
I am writing to let you know that there is a LARGE group of bunchers working from the Hibbing-Virginia area down through Duluth-Mid Minnesota-mid Wisconsin . I have not only spoken with many people who have had their pets stolen from their fenced yards, taken off tie-outs, and one brave enough to run up to a man's porch in broad daylight and try to steal his Dachshund. Luckily, he lived by a 4 way stop, and ran into the street in front of the cars. When he yelled "What are you doing with my dog" the woman threw her out of the window to the pavement and said "We thought she was lost" then took off before he could get a license number.
Note: A woman was driving and she had a 9 or 10 year old girl run for her.
Bunchers are people who collect dogs for sale. They buy from puppy mills and resell to pet stores or they answer "free to good home" ads, pick dogs off the street or just steal them for resale to unsuspecting people. Many of these dogs are sold to labs for experimentation.
PLEASE USE CAUTION AND TRY NOT TO LEAVE YOUR DOG OUT UNATTENDED.