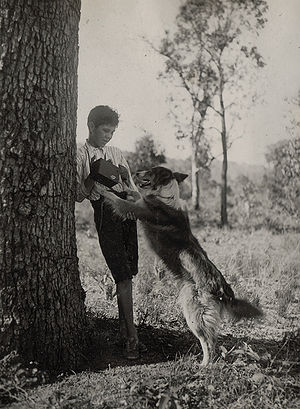 The Patsy Award was created by the American Humane Association (AHA). Patsy is an acronym for Picture Animal Top Star of the Year. In 1958, in order to include television animal performers, the Performing Animal Television Star of the Year was added.
The AHA created the Patsy after a tragic accident occurred during the filming of "Jesse James" in which a horse was killed. The AHA is responsible for making sure no animals are harmed during the making of a film or TV show.
The first animal to be honored with the Patsy was Francis the Talking Mule in 1951. Former actor turned President, Ronald Reagan presented Francis with the award.
There were four categories of Patsy Awards – canine, equine, wild and special. Alas, even though there are many cat actors, the felines have been lumped with pigs, goats and so on.
The Patsy Award came to an end in 1986 due to a lack of funds. However the AHA, in 2011, created the "Pawscars" award, honoring animal performers. Sounds a bit like Oscars? It's meant to do just that.
Past winners of the Patsy, not in any special order, include canines Lassie, Spike (Old Yeller), Shaggy, equine Flicka, felines Orangey and Pyewacket, Arnold the pig, Flipper the dolphin, Jackie the lion, Sydney the elephant, Samantha the goose, Henry the rabbit, Raunchy the jaguar, Esmerelda the seal and Vindicator the steer.